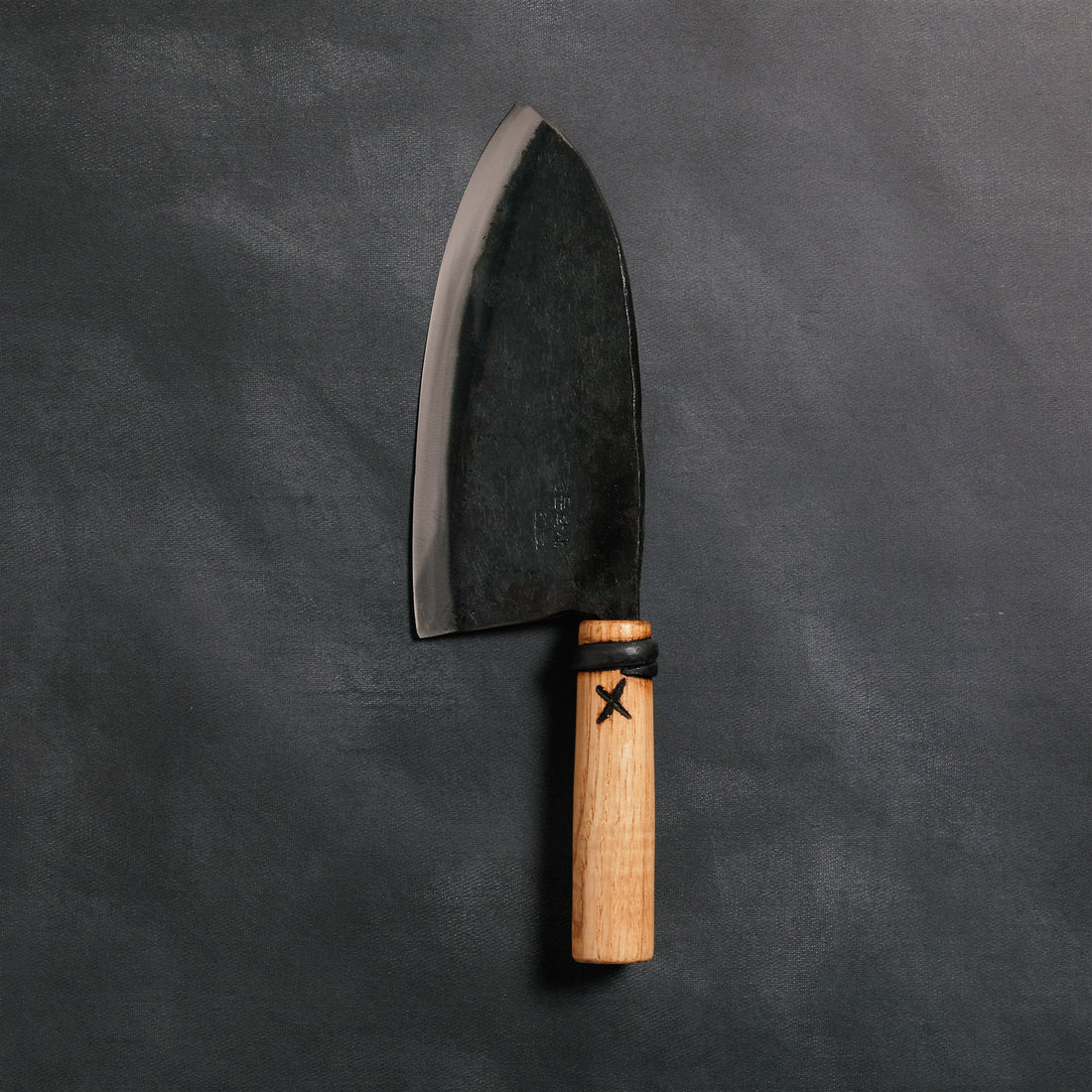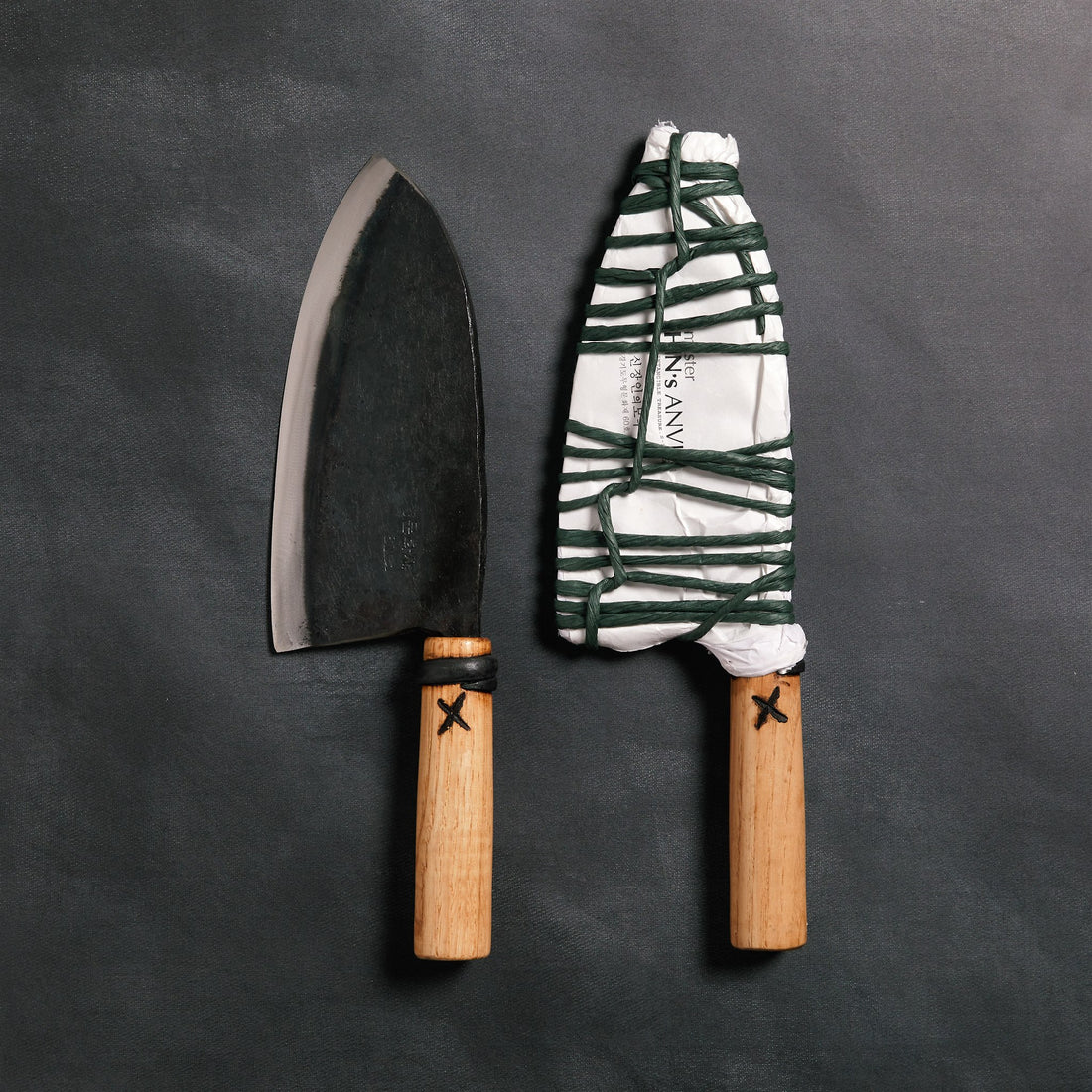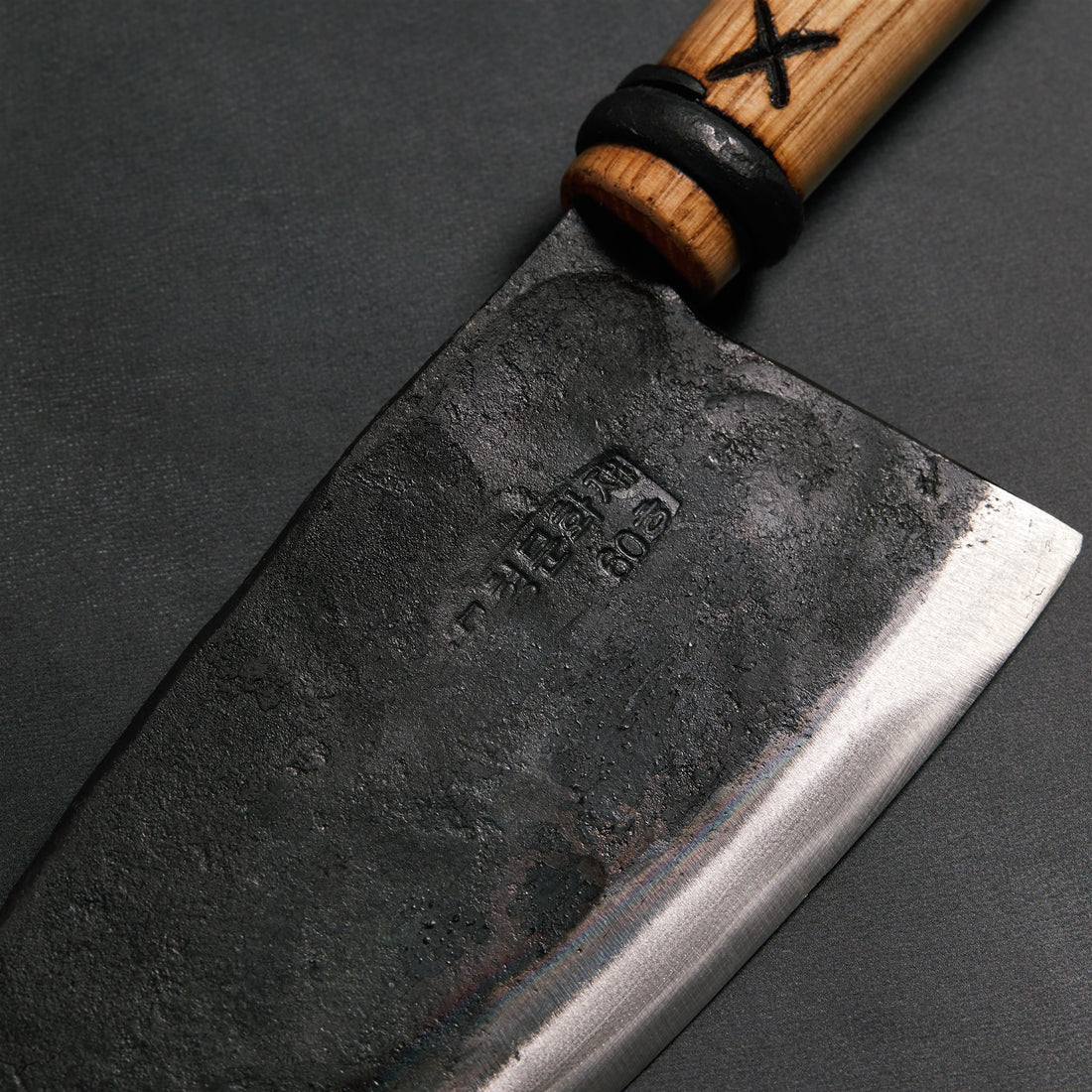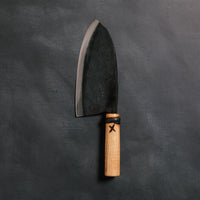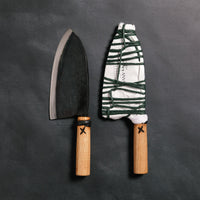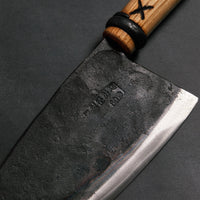 Master Shin's Anvil Chef Knife - Large
Materials: Handle: chestnut or oak wood, shade-dried for years to achieve the correct weight, stability and water resistance. Blade: made from the strong steel used for railroad tracks. 

No need to sharpen before 2-3 years of regular use. After which point, sharpen by hand, using a honing stone. Avoid use on hard surfaces. Wipe clean with soft cloth or use water only. Clean and dry thoroughly to prevent rust. To store, dry and lightly oil the surface.
Dimensions: L: 11.25" including handle and blade. 8" L blade

; 3.5" W blade at widest point)

Made in South Korea
For shipping and returns information, visit our Shipping & Returns Page
Local pickup available at our San Diego showroom by appointment. Select at checkout.